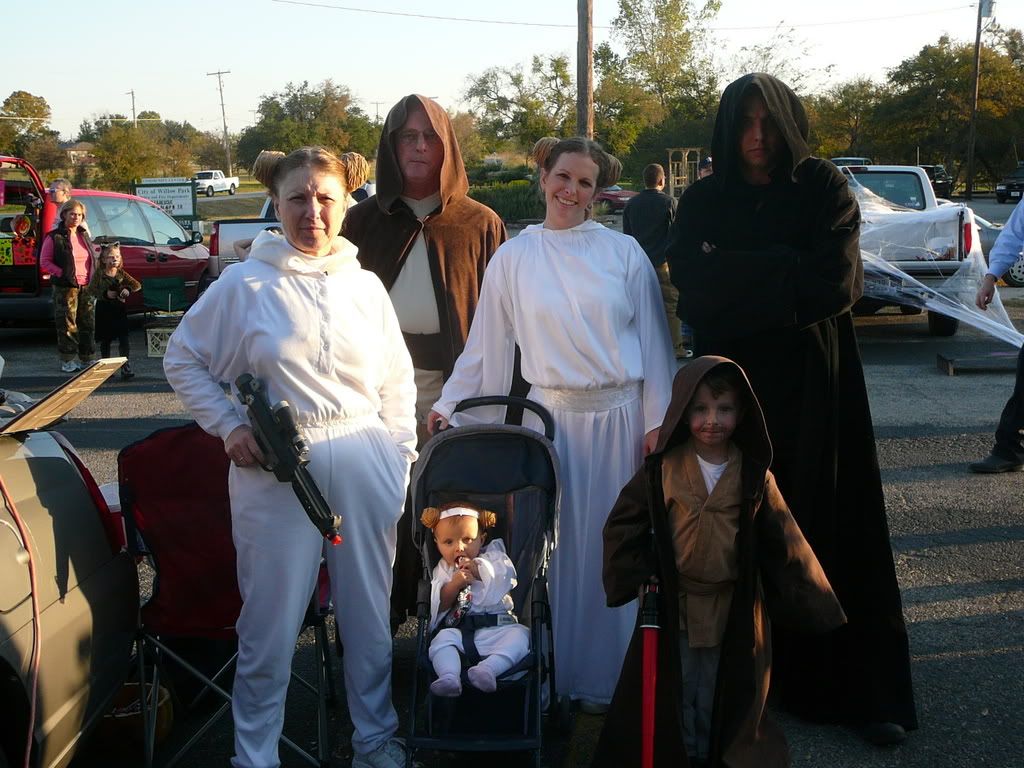 Well, I am exhausted. We went for a Star Wars theme this year on the trunk and the costumes. We had an absolute blast. Even though Miss Victoria was by far the cutest little one there and I did spend hours and hours on our costumes, we did not walk away with any costume prize. BUT, we did walk away with 2nd runner-up for best trunk (which I guess is really 3rd place, right?). Anyway, it was too much fun. Riley had a blast going from trunk to trunk wearing his Obi Wan Kanobi costume and Victoria made everyone just grin from ear to ear! And yes, she did keep the head band on all evening.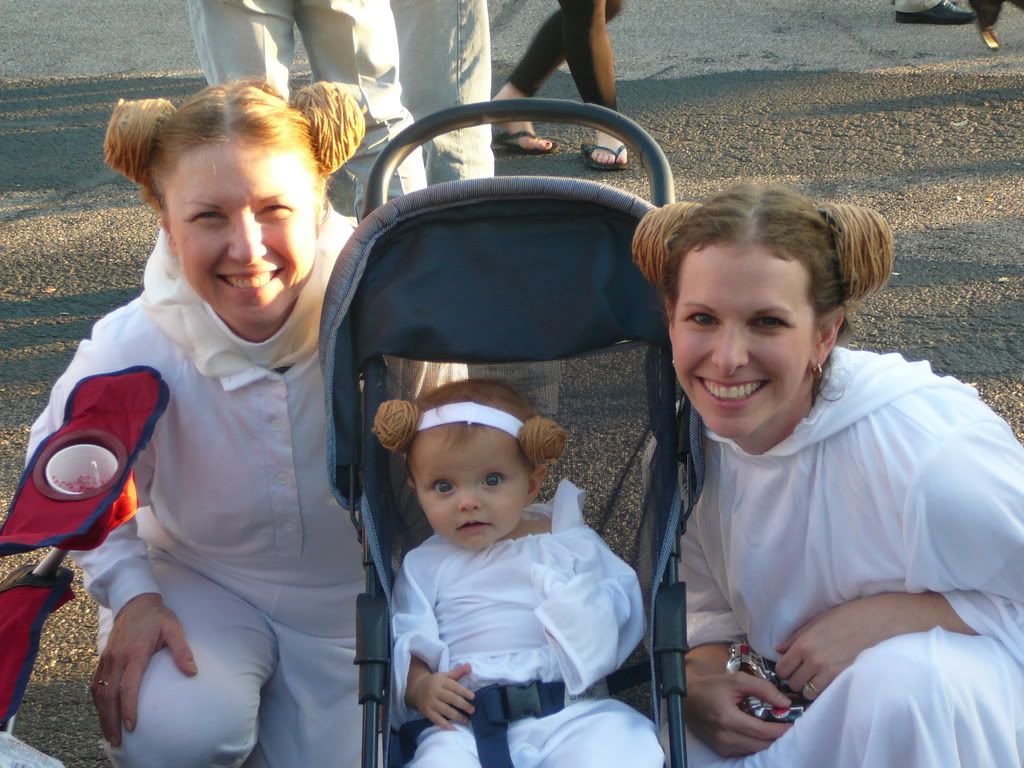 Three generations of Princess Leias.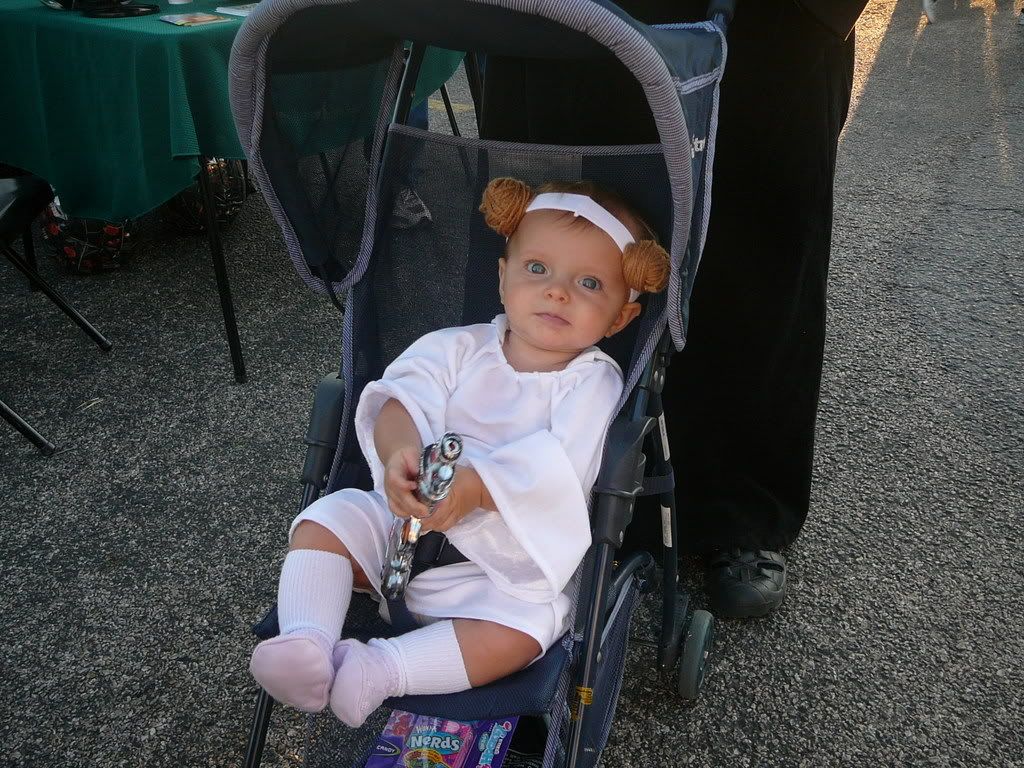 Watch out ... she is armed!
The Trunk