Victoria has graduated to the high chair! She is a little short for it so we put a folded up towel under her. She is just lovin' this eating thing. So far she has had cereal, oatmeal, green beans, acorn and butternut squash and apples. I have been able to make the vegetables and fruit myself by steaming, pureeing in the food processor, and freezing in ice cube trays. It is really quite easy and a whole lot cheaper (thanks Kip for the inspiration!). Victoria loves it all, but especially loves the green beans. She gobbles those up in no time!

We bumped her up to 3 meals a day ... she just seemed to be starving. Breakfast is usually a flavored cereal or oatmeal, lunch is green beans straight up and squash flavored cereal, and dinner is green beans straight up, squash and apple flavored cereal. We will be introducing sweet potatoes and pears over the next week, and then we will probably wait another month or so before we introduce anything else.


I am ready to eat Momma!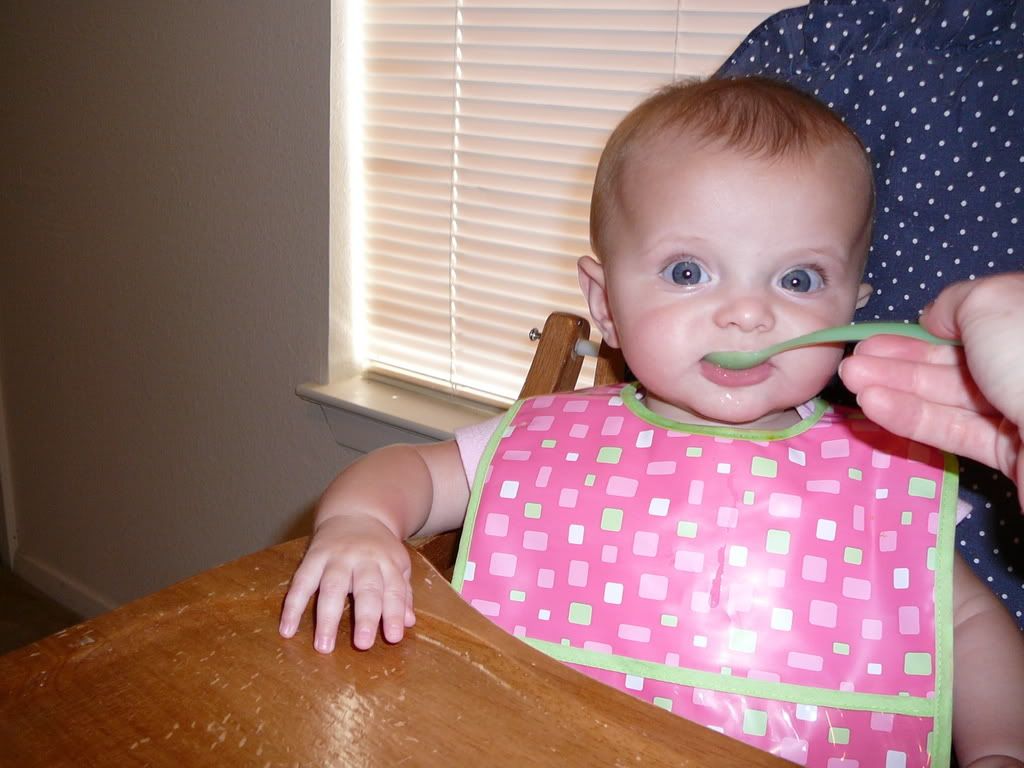 Mmmm yummm ... greener beaners!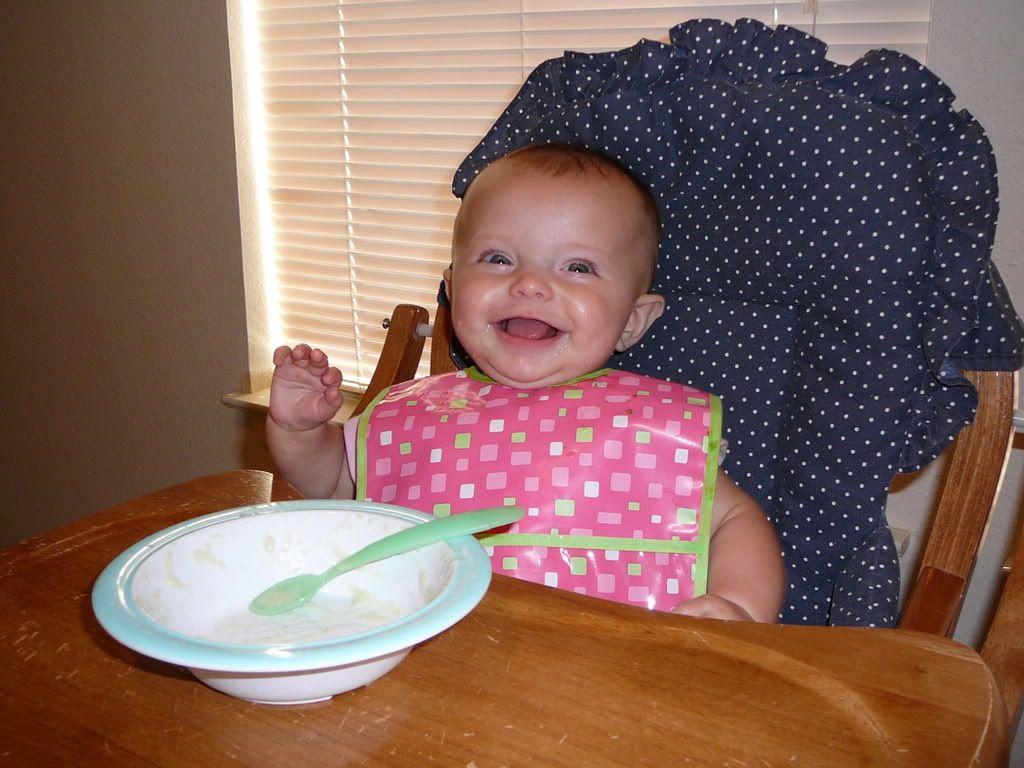 All done!